Request a Display
A unique way to liven up your premises and support our work
If your organisation or workplace has some blank walls in need of artwork, get in touch with us to organise a display of original artworks entered into the Koestler Awards.
Our displays can be tailor-made for your specifications, but follow two basic models.
Arts in Offices
We can focus on specific themes, areas, etc and work with you to choose the most impactful pieces for your space. We can co-ordinate purchasing the work from the artists with donation to Victim Support, professionally printed captions, framing, installation technicians and delivery.
This curatorial package is tailor-made to your specifications and includes a donation towards our costs of processing the works through the awards cycle (including visiting prisons, outreach, admin, marketing, certificates and feedback), so helps us reach our charitable objectives at the same time as providing a lively office environment.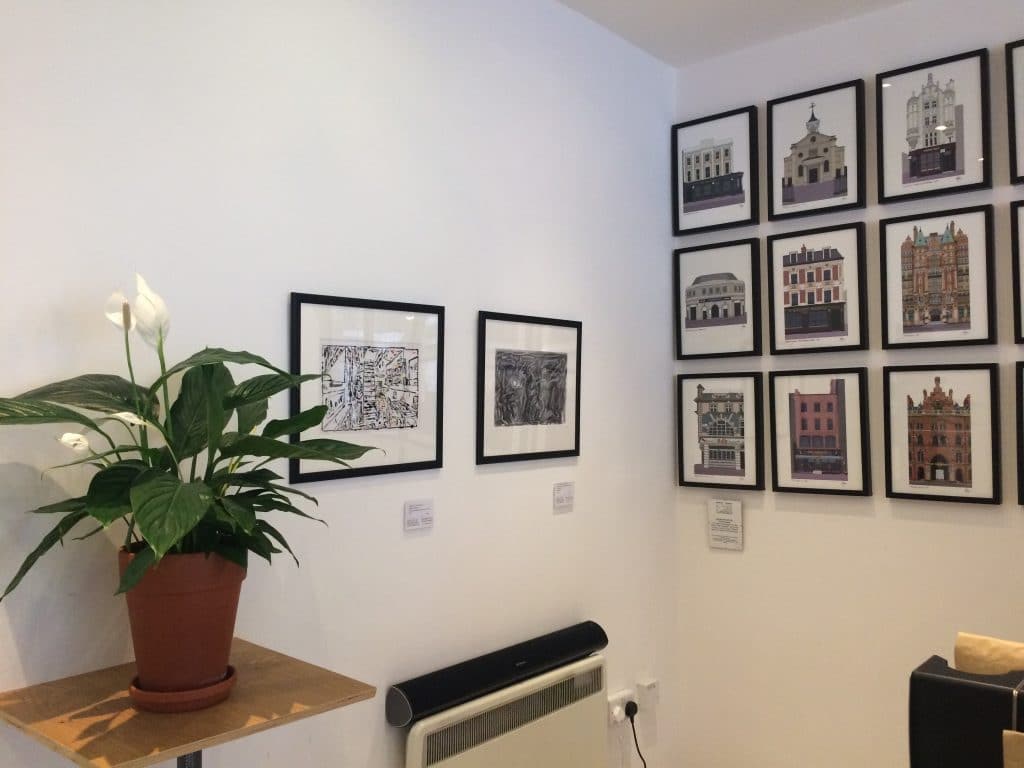 100 for £100
We have 100 artworks, which entrants to the Awards have donated to us, framed and ready to hang. The 100 for £100 works are loaned for a year with the agreement that the host handles sales on a sale or return basis. We will even provide spare artworks so you are not left with gaps on the wall when you sell a work. We have a set number of works available so will take into consideration cost of transporting to you (we're based in London), size of space, and the potential for sales at your site.
If you are interested in requesting a display or partnering with Koestler Arts for an exhibition or event, please get in touch with our Director of Arts, Fiona Curran, using the form below.
Let us know about your display opportunity