Request a Display
A unique way to liven up your space and support our work
If your organisation or workplace has some blank walls in need of artwork, let us know! We can organise a tailor-made display of original artworks entered into the Koestler Awards. There are two basic models: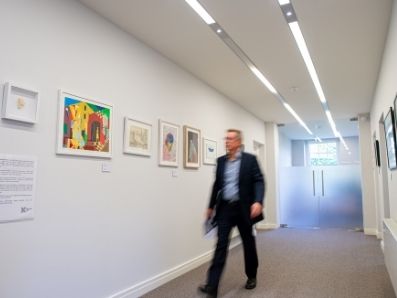 Art in Offices
We can work with you to choose pieces with the most impact for your space, perhaps focusing on particular themes. We will look after the process from selection to delivery, providing professionally-printed captions, framing and transport, all to fit in with your budget.

For this service we will charge the cost of the artworks including framing, and delivery. Our artworks are relatively affordable, with prices ranging from £50 to £500. Artwork sale funds will be shared between the artist, Victim Support and Koestler Arts. In addition, we ask for a donation towards the costs of processing the artworks through the Koestler Awards cycle and curating the selection for you. This process involves visiting prisons, outreach, administration, marketing, certificates and individual feedback.

The aim is to help us reach our charitable objectives whilst providing you with a lively office environment.
Beyond Walls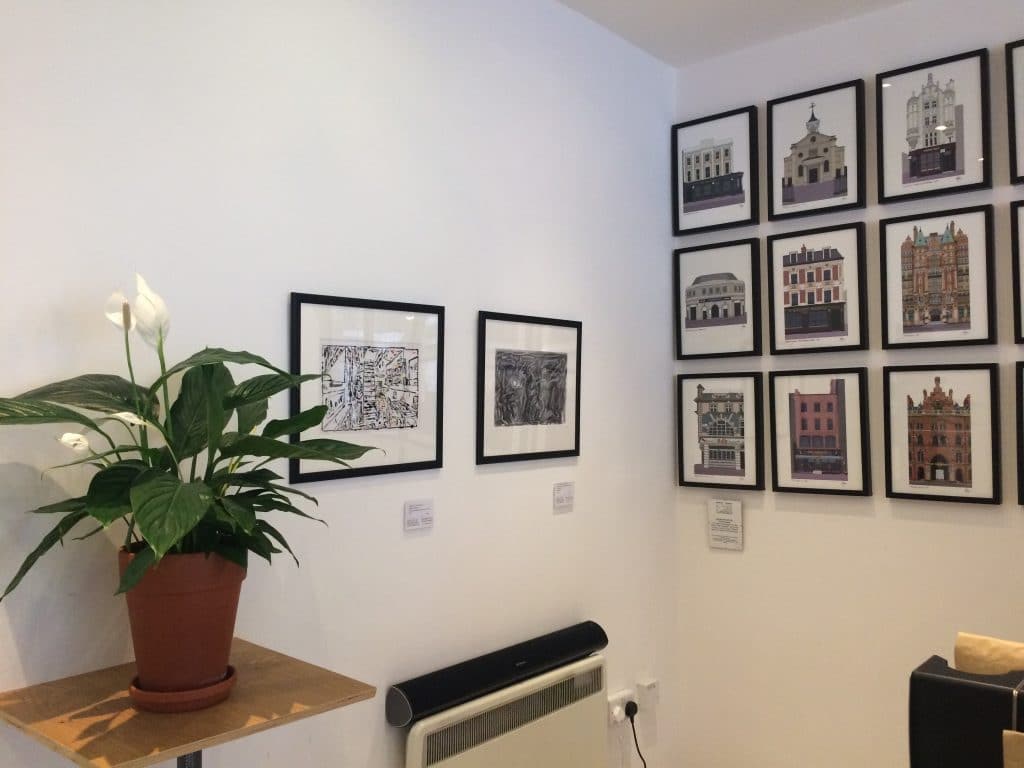 This scheme is for cafes, restaurants and other public spaces with room for some unique artwork. Create an interesting and colourful atmosphere, whilst offering your visitors the chance to purchase and walk away with their very own artwork.

We have a wide selection of artworks that entrants to the Koestler Awards have donated to us – these are framed and ready to hang, with individual captions. Koestler will select a group of works for you based on your requirements, and send them to you on a sale or return basis. Artworks can either be posted to you or a member of Koestler staff may be able to install them, depending on quantity and location.

We suggest taking a few more artworks than you have space for, then when an artwork sells you can easily replace it with a new piece. These artworks are priced between c. £50 – £150, and Koestler will invoice you on a quarterly basis for any sales.

If you are interested in requesting a display or partnering with Koestler Arts for an exhibition or event, please get in touch with the Arts Team using the contact form below: