The Power of Writing in Prison
The Power of Writing in Prison
Each year, our entrants write and enter over 1,000 poems into the annual Koestler Awards, making poetry our most popular Awards category. While art materials can be difficult to get hold of in prison, everyone is entitled to a pencil and paper.
For many entrants, poetry can become a lifeline during a sentence. It provides a space to explore thoughts and emotions and unlocks an interest in writing that may have otherwise lain dormant. It can be a valuable tool for self-expression, increase well-being and provide a springboard to education and personal development.
We're proud that the Koestler Awards encourages people to pick up a pen to write, often for the first time.
Since 2017, our poetry anthologies Koestler Voices: New Poetry from Prisons have helped writers and poets living through criminal convictions find their voices and share their experiences with readers all over the country. You can find Volumes 1, 2 and 3 on our online shop.
---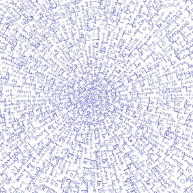 Tim's Story
I now see a clearer vision of where my writing can go
Prior to prison, writing was merely functional. A means of conveying information. However, once I entered prison and was stripped of phones and the internet, writing suddenly became my primary means of communication to the outside world, and indeed myself.
show more
In contrast to say texting or even conversation, I discovered that in the slow, considered act of writing a letter a reflective process occurred. Writing would gather and distil my thoughts, and crystalise them onto the page. This helped me process everything I was experiencing in this alien world.
The guard I inevitably erected on the prison wing, could be opened within the sanctity of my cell, with only a pen and paper. It was akin to therapy.
In addition to letter writing, I decided to start a blog, to document my experiences within prison, and keep friends updated on my progress. I would handwrite the posts, detailing the month's events, before sending them out through the prison mail. Someone on the outside would kindly decipher my handwriting and upload them to the web.
Through word of mouth, I heard about the Koestler Awards. I was surprised at the broad scope of the Awards, and even more pleased that there was a specific category for non-fiction pieces, including blog posts.
In prison, you lose the usual feedback mechanisms from those who might read your writing, so the chance for feedback was something I jumped at.
I sent some of my writing in and, following the Awards, I received individual feedback on my work. I am highly self-critical and dislike much of what I write. It was humbling therefore to receive such detailed and positive feedback, from people passionate about writing. It was clear that the reviewers had read the pieces in depth. This allowed me to accept their feedback and implanted in me the idea that writing might be something worth pursuing.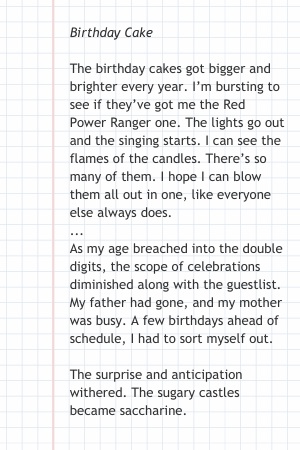 In my open prison, HMP Ford, I was incredibly fortunate to have had the opportunity to attend creative writing classes hosted by Sara. This rare safe space gave me the freedom to try out other forms and styles of writing. I found this creative process immensely fulfilling, and for the first time, enjoyable. Attending these classes gave me a much deeper insight into writing, and what I could go on to do with it.
COVID and its lockdowns robbed me of the momentum I had hoped to have upon release from prison. I was released into a national lockdown; the usual joy one might experience upon leaving prison was non-existent. My new life seemed depressingly similar to the old one. Thankfully, I made the decision to apply for mentorship from Koestler Arts.
I have just started working with my Mentor, Cathy, which has re-established the structure I had within the prison creative writing classes, and the feedback loop I find so important with writing.
Although I am in the early stages with the scheme, and indeed my writing, I now see a clearer vision of where my writing can go. I see it shifting from a hobby, to a more central part of my life; my writing skills and ability improving with this transition through the work I am putting in.
Prison can feel like a waste of time, that is, I suppose, where the punishment comes from. Developing a new skill like writing, allowed me to reclaim some of that time back.
show less
---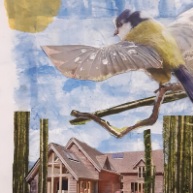 Charlotte's Story
We felt accepted and valued
Once I came to terms with being in prison, the only thing I wanted to do was write. I wanted to write for me and if some of my work found a reader then that would be a bonus.
show more
I wrote every day in prison. It was like therapy for me and helped me process an awful lot of stuff that had profoundly undercut my own sense of self-worth.
My first efforts could hardly be described as poetry, they were that bad! My cellmate asked me to write some 'poems' for her so she could send to loved ones and pass them off as her own. I was happy to oblige, it staved off the boredom of being locked up and watching mindless TV or observing the grim reality of the months to come. Most of them were silly and nothing more than basic rhyming words or cheesy limericks.
My cellmate had also suffered 30 years of domestic violence and was involved in helping deliver trauma-informed work within the prison. I was inspired to write about the experiences someone goes through when they suffer a terrible assault and the damage both seen and unseen. I wrote this for my cellmate but also as something she could share with others who have been through similar experiences.
No longer controlled and in fear of my life
I will have my future
I'm someone's daughter, mother, wife
I entered this bad poetry into my first competition with another organisation. No prizes for guessing I didn't win anything, but I got a nice certificate and more importantly some great feedback. The feedback was very special because it was a risk entering something which I knew myself wasn't great, especially in the early days of prison when you are at your lowest point. To get a rejection letter or to not hear at all would have been a bit of a blow to my confidence but instead, I thought to myself: "I can really do this!"
A few months later some of my writing did find readers. I was fortunate enough to do a creative writing course and have my work exhibited at a literary festival.
I had written every day in prison, sometimes furiously, and then one day the library manager told me about a creative writing course. I immediately wanted to be involved.
Weekly sessions were set up with the theme: Women in Power, and whilst we weren't all feeling particularly powerful in our present environment, we were encouraged by the sentiment. Seeing our work come together was truly enlightening. Women who felt they couldn't write were excitedly calling home to tell their close ones that they had their first work published. We felt accepted and valued.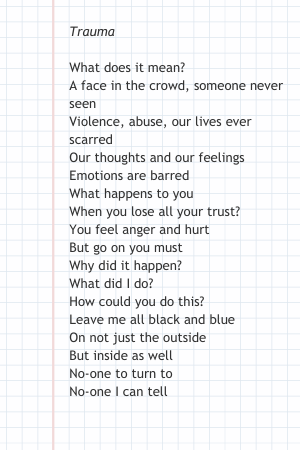 Once I was released, I received lots of support and encouragement to enter the Koestler Awards, and I did so with trepidation.
I was more than chuffed to win my first Award. They are like the Prison Oscars, and I was happy just to be nominated!
Receiving positive feedback was a massive boost. It really spurred me on, and I was very fortunate to be accepted onto the Koestler Mentoring programme. I worked with the most brilliant mentor for a year and this experience gave me back some purpose.
By my own admission, I am not a poet but what my Mentor was able to do was turn me into a writer.
show less
---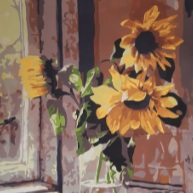 Peter's Story
Yes, I did something; I am not nobody, I am somebody
Being locked up took so much from me. I'm sure it is the same for most prisoners and detainees. Your life is put on hold. It is like only being half alive. But how to cope with it? How to survive mentally? How to keep a sense of yourself?
show more
Words have always been my thing. Before I was married, I used to write poetry – I even wrote poetry at school. It was one of the few things I was any good at. Then life moved on; poetry had gone by the wayside. But, inside, I had no shortage of time to do things. One of the first things I noticed when I got out of the induction wing and onto the main wing was a poster for the Koestler Awards.
It gave me the motivation to write something again, and several months later I was bowled over to find the poem I sent in had won a Silver Award. It gave me a real sense of self-worth to have the recognition.
The prize money was important too because it made the recognition tangible. It gives you a bit of respect from other prisoners, showing that the art you are creating is 'worthwhile' in terms that everyone can understand.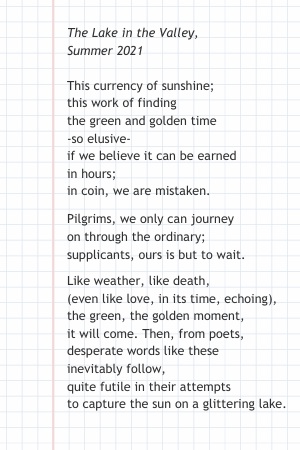 After winning the Silver Award, I started writing poetry again, entering some of the things I wrote into the Koestler Awards and each year being rewarded with at least a certificate and sometimes an Award. The comments from the judges were a great motivation too; they often went into fine detail in their feedback about how the poem had worked for them and what they liked about it.
The serious constructive comments were very good to have; they gave pointers as to how I could improve my writing, while the praise and the Awards themselves encouraged me to want to do more and do better.
Since I have been out on licence, I have continued to write poetry, some of which I still send into the Koestler Awards, as the charity covers everyone under a sentence, whether they are inside or out on probation. Over the last year or so since release, I have also had help from a volunteer Koestler Arts Mentor, who meets with me and talks about my poems. They give me tips about how I might improve my writing or even think about publishing. My Mentor and I sometimes go on arranged trips to somewhere like an art gallery – I find that looking at paintings can give me real inspiration to write a poem.
Many people can be creative if given the chance and encouragement.
And the Koestler Awards is a great encouragement. It gives people something to work on and makes serving time more bearable. Time spent on art is time well spent.
When I was being creative, I almost forgot about being inside. And when I got anything back from entering the Koestler competition, whether it was a participation certificate or an Award, it made me feel: "Yes, I did something; I am not nobody, I am somebody".
show less
---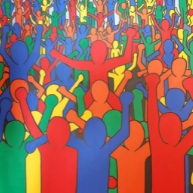 Lee's Story
I will use my skills as a writer to make a fairer world
I had always been interested in the arts. I attended a theatre group and I was involved in theatrical productions at school. When I left school and headed to study Maths at university, my interest in the arts took a back seat.
show more
During my time on bail, I decided it would be a good time to utilise my creative energy again. I decided to begin writing my autobiography. This was an extremely cathartic process. It really helped me to make sense of my identity. I continued to use writing as a productive means for me to express my feelings and frustration.
One of the more productive things that I did during my two years in custody was getting involved with a scriptwriting course. I wrote a play called "Opening Doors?" which was all about a young man stuck in the cycle of crime, going in and out of custody until the system sent him to an early death.
When I was first inspired, by someone in the education department while in custody, to submit some of my written work for the Koestler Awards I thought I had nothing to lose.
I certainly never particularly expected to win a prize. So, several months later when I discovered that I had won a Platinum Award, I was truly over the moon. It was also an extremely pleasant and rewarding surprise to discover that I had been given extensive positive and constructive feedback for all my written entries.
It was reassuring and inspiring to know that people were connecting with my writing.
It is now my hope that my writing can hold a significant influence upon the society around me. I aim to challenge prejudice and play my part in making the world a safer and happier place. As a person that is autistic and a proud member of the LGBT community, much of my written work has been aimed at raising awareness of prejudice towards these groups. However, my biggest passion is to ignite a process of change is within the criminal justice system.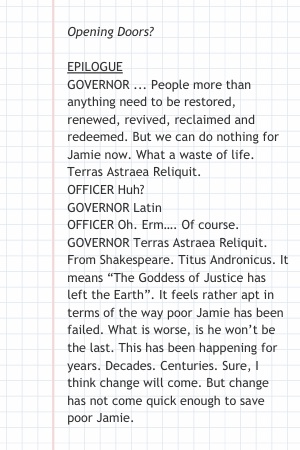 "Opening Doors?" is a play with an important message about why we need to reform justice systems if we want a happier and safer society. It is about removing the stigmatising label of "offender" and replacing it with something that is far more productive.
If we want a person to become more than just an "offender", we need to inspire them to become something better, something positive. That can be an artist, a writer, a playwright, a lyricist, a poet, a singer, a musician, a painter.
We should be opening doors to the world of arts and culture where the world is your oyster, to celebrate the best of what a human can achieve rather than stigmatising a person for their worst mistakes. It is now my ambition for the future to promote this mindset and I dream of a future where this approach can become the norm. I will use my skills as a writer to make a happier, safer and fairer world for everyone.
show less