Kate's Story
Finding a sense of purpose through the Koestler Awards
I entered the Koestler Awards, and the 100 Years On project, for the first time last year. I'd not long been in prison and everything seemed alien and daunting to me. The arts department and prisons workshop I was placed in were compiling their Koestler Awards entries, and I was asked to help. Even this invitation gave me some confidence – a sense of purpose in this strange existence that was now my reality.
I've always been better with words than with pictures, not realising that words could be my art.
I wrote a piece of prose, mixed with poetry, and asked for guidance from prison staff as to how this might 'fit in'. I was helped to select a category in the Koestler Awards, and this interaction also built my confidence with staff.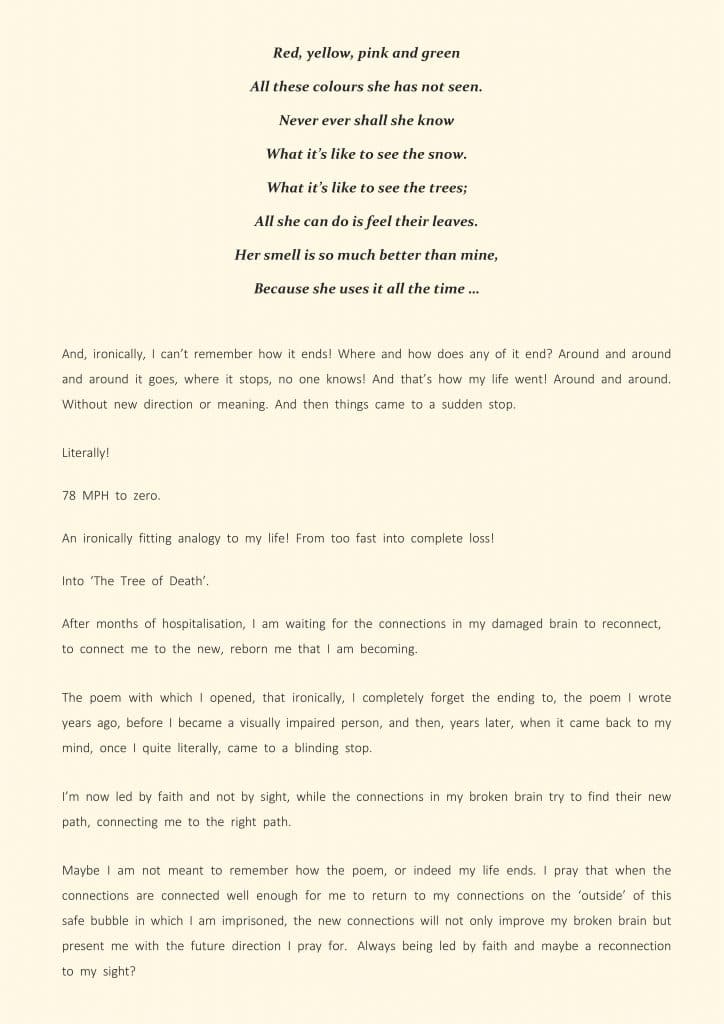 When my work was selected to be displayed at the Supreme Court, and the Koestler team wrote to me with visitors' feedback and photos of my work on display, I felt proud that a bit of me could be useful, and interesting to others. Over this past year, due to this confidence boost, I've been encouraged to try different mediums to express my feelings and my art.
This year, I have entered my words and pictures into the Koestler Awards.
Whether or not my work is awarded, the support and motivation I've received from Koestler has positively influenced my first year in prison, and given me something positive to share with family, friends and those I meet in prison.
Help us support more people who have been involved with the criminal justice system to turn their lives around.