Donna's Story
Mentoring has helped me write some of my best work yet
When I discovered I was lucky enough to be given a mentor, I was overjoyed. It was, in my mind, the first step towards a new life and I was so nervous.
I had no formal education and was terrified of looking like an idiot who could write poetry but had absolutely no understanding or appreciation for other poets.
It was a little awkward for the first couple of meetings, I think because neither of us were what the other expected, but by the third meeting we were starting to relax a little more. I know I have an abrasive trait that rears its head when I feel overwhelmed or embarrassed by my own ignorance and it was probably the cause of any initial tension, but we worked through it without any issues.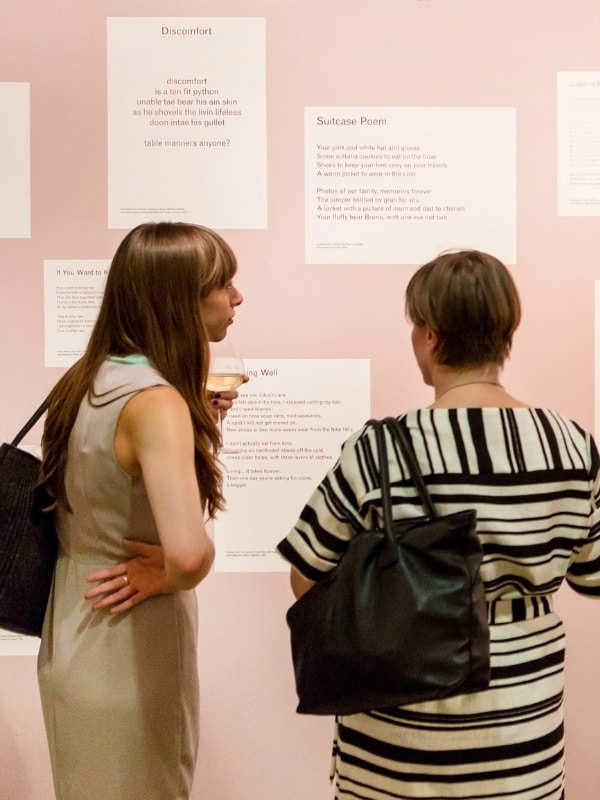 My mentor was the first person to honestly critique my poetry and I found it challenging, both emotionally and mentally.
Until that point all my poetry was based on personal experience. The Commuter was inspired by my dad's daily commute and subsequent redundancy. Working with my mentor has given me the courage to explore my abilities, and his guidance on looking outside in has helped me write some of my best work to date. I have come so far in just a short space of time and I don't think it would have been possible without his support and encouragement.
I have performed my poems at Southbank Centre, have had my two Koestler Award winners on display at Turner Contemporary in Margate and one at the Supreme Court at the end of last year.
When I recited at the poetry café recently, the look on my mentor's face said it all. He was proud of me. I was proud of me.
Thank you Koestler Arts for giving me this amazing opportunity. I would gladly offer myself as a mentor if the opportunity arose – the work you do is invaluable to people like me who wouldn't otherwise be given a chance.
Our supporters help us reach more people like Donna, inspiring them to explore their creative sides and gain belief in themselves.