Donating Dormant Client Account Funds
Unlocking funds, unlocking talent
In 2014, the Solicitors Regulation Authority (SRA) increased the limit of unclaimed funds which can be paid to charity without SRA permission from £50 to £500.
Unlocking these funds could make a big difference to the work of Koestler Arts.
We have created a guide explaining how to donate the funds in dormant client accounts, which can become a burden to law firms, but can easily and productively be disposed of by donating them to Koestler Arts.
What are dormant funds?
Unclaimed client account balances are sums of money which lie dormant in the client accounts of many firms of solicitors, often untouched for years. Regardless of their age or origin, these residual balances can all be disposed of cost-effectively and permanently.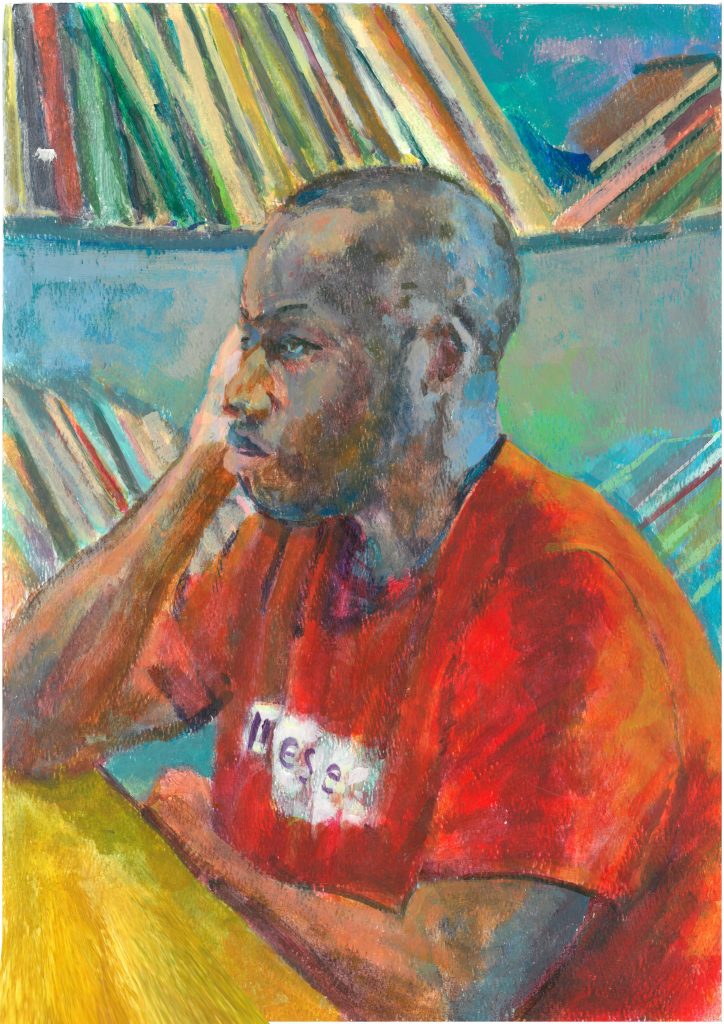 Is SRA permission required to donate these to charity?
The SRA rules that law firms must return money belonging to clients "promptly", as soon as there is no reason to retain the funds.
Where the rightful owner cannot be traced, rules 20.1 and 20.2 of the Solicitors' Accounts Rules permit balances under £500 to be paid to charity without SRA permission, providing certain safeguards are met – this includes taking and recording adequate steps to identify and return the funds to the rightful owner. Amounts over £500 can also be paid to charity, providing SRA permission is granted and the charity is prepared to take out indemnity insurance. Koestler Arts is happy to do this.
Unclaimed client account balances may not be used for any other purpose and become an administrative burden to Finance Managers, who must analyse and explain their existence to auditors annually.
Donating them to Koestler Arts can help transform lives and build futures.
Recognising your contribution
Koestler Arts is truly grateful to all firms who choose to support us by donating the sums in their dormant client accounts. On receiving a donation, we will:
Send an official certificate of thanks
Record your firm's support on our website, linking back to your site
Provide an endorsement logo for use on your website, showing you are supporting Koestler Arts
Invite you to the preview of our national exhibition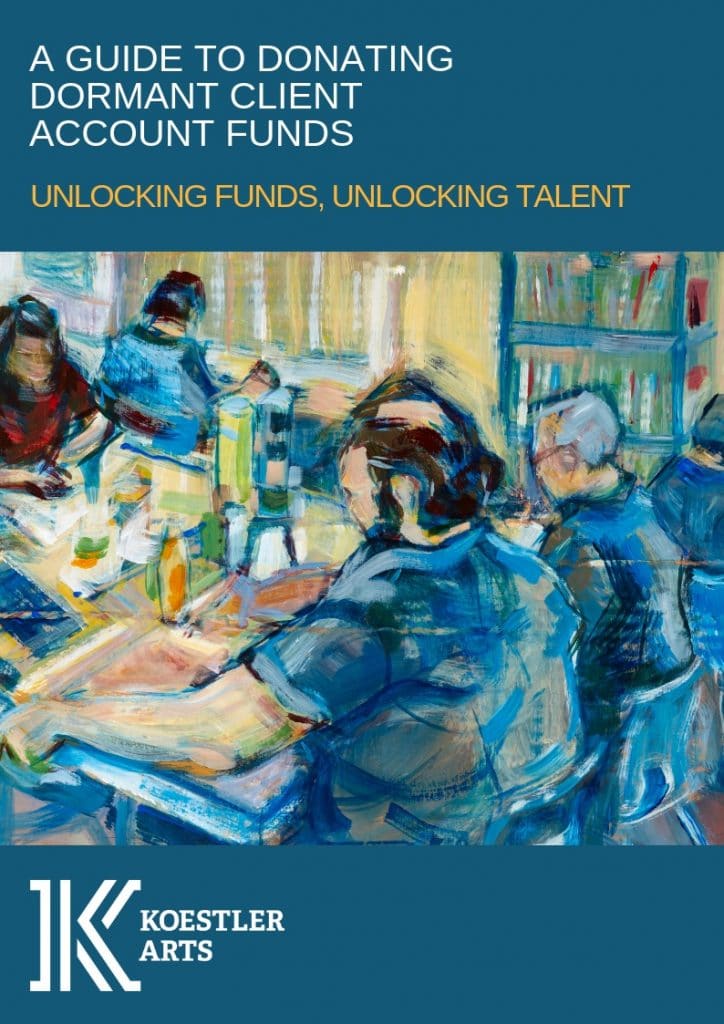 Downloads
For more information, please download our guide to donating dormant client account funds below. We also have template letters to send to account holders ready to download and fill in details as appropriate.
Download information pack > here
Download template letter A to account owner > here
Download template letter B with information about the Koestler Trust > here